Residential House Cleaning Services in Sicklerville, NJ
keep Your House Clean With Our Recurring Cleaning Services
Keep that Deluxe Cleaning sparkle & shine with recurring routine cleaning rotations done weekly or every other week. Your home will always look great and be ready for guests.
Tired Of Cleaning and Ready To Give it Up For Good?
We know that everyone's lives are super busy and there's hardly enough time in the day to keep the house clean. But, having a clean and tidy house is important, so you push through and find the time on nights and weekends.
If this sounds like you, there is one very attractive alternative - outsource the cleaning to us. Our mission is to relieve you of that never-ending chore of keeping the house clean.
Give us a call. It's more affordable than you might think and believe us when we tell you that you won't miss cleaning the house one little bit.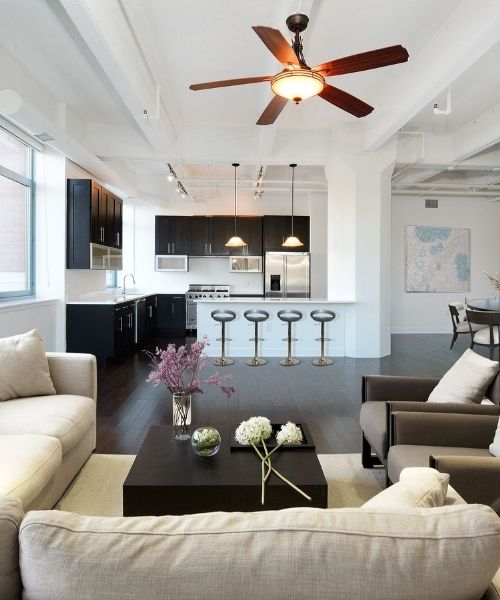 Recurring Cleaning Checklist
Surface Cleaning - All Rooms
Dust chair-rail and shadow box moldings.
Dust window sills & lock ledges.
Dust staircase banisters and rails.
Hand wash high touch points, light switch plates, outlet covers, door handles, cabinet handles & drawer pulls, appliance handles, sink faucets.
Dust picture frames & glass.
Dust knick knacks.
Dust window blinds.
Single mirrors washed and polished (full walls of mirrors are an add-on service).
Dust wood furniture.
Dust table and floor lamps
Dust fireplace mantle & hearth
Dry dust ONLY  - flat TV screen frames and other electronics (for safety we do not touch the screens on TV's).
Dry dust leather furniture.
Wastebaskets emptied and re-lined with clear liners (we supply the liners).
Floors & Doors
Wash and polish a single set of sliding glass doors.
Wash front entry door glass inside and outside.
Vacuum carpeted/hand wash wood stair treads & edges.
Vacuum area rugs and carpets.
Vacuum and mop all accessible bare flooring surfaces (appropriate mop method for different flooring surfaces).
Bathrooms
Spot wash bathroom cabinets for dribbles and spills.
Hand wash and polish bathroom mirror.
Scrub bathroom counters and sink.
Scrub showers, shower heads, tubs and toilets.
Fresh bathroom towels & rugs (we will change bath towels and rugs when you leave fresh ones for us in the room you would like this service).
Kitchen
Wash outside of kitchen appliances (range, refrigerator, dishwasher, compactor & wine fridge).
Wash outside and inside of microwave.
Wash and polish stove top or cook top.
Wash and polish kitchen sink.
Dust hanging pendant lights over kitchen island and table.
Other Tasks 
Vacuum upholstered furniture includes spot vac underneath for cushions that detach.
Long dust/Cobweb patrol 12 ft & under (ceilings, corners, ceiling fans, heating and AC vents, top of refrigerator).
Edge carpets (crevice along the edge where bugs, animal hair or carpet fibers collect), lift edges of large anchored area rugs and vac underneath.
Baseboards dusted.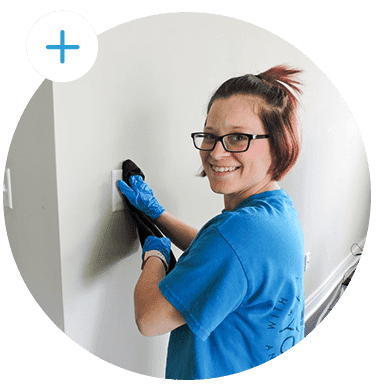 Refrigerator & Freezer Cleaning
Oven Cleaning (self/Non-self clean)
 Finished Basement Cleaning
 Change bed linen
 Pick Up/Tidy Up
 Kitchen Cabinet Polish
 Hard Floor Steam Cleaning
 Deodorize garbage disposal
 Dishes washed
 Dishwasher Load & Unload
 Hand wash woodwork
 Hand wash window blinds
 Outdoor Patio Grill Clean
 Outdoor Furniture Cleaning
Book The Cleaning
You Need Now