We Freshen Your Nest and Brighten Your Day!
When we started our house cleaning business 20 years ago, it was our mission to provide the very best house cleaning service in our area. If the response from our clients is any indication, we have succeeded in that goal.
The truth is, not all house cleaning services are the same. We are experienced, responsible, honest, dependable, bonded and insured and all staff are screened, undergo 185 hours of professional training are certified and supervised to properly care for your home to ensure the safety of you, your family, your pets, and your nest.
Our business is house cleaning, but our product is our people. We are fortunate to have been blessed with great employees who take sincere pride in looking after the regular house cleaning needs of our clients.
Because of the high standards, we look for in the people we employ only the best job candidates (1 in every 127 that apply) are handpicked to work with us. From what our clients tell us, our cleaning technicians are unbeatable (if you'll excuse our bragging).
Our high-quality, unsurpassed, sought-after aromatherapy non-toxic house cleaning services, screened, trained, trusted, certified staff, and exceptional customer service make Freshen Your Nest the smart choice for your home cleaning.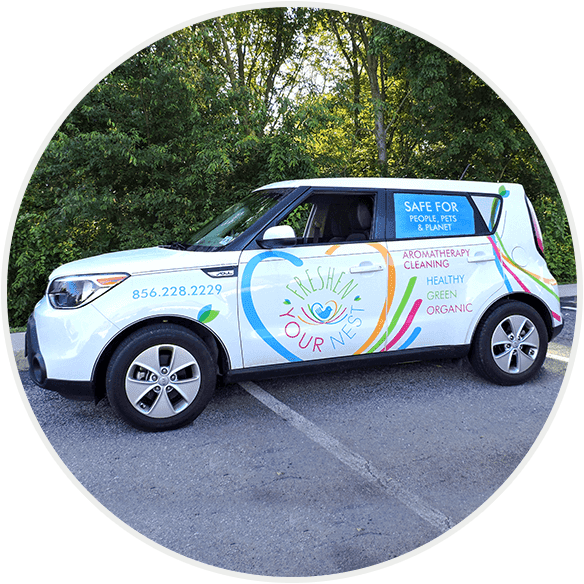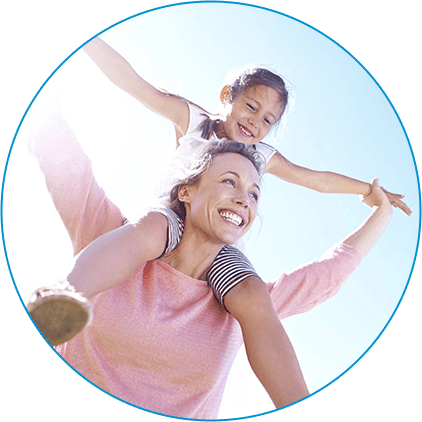 Our Client Satisfaction Rate Is 98%.
We have built our award-winning business and reputation that inspires trust, builds relationships, and delivers an exceptional experience in the spirit of service excellence by delivering high quality all-natural, effective, green house cleaning services throughout the south jersey area, one client at a time, and we'd like to earn your loyalty, too. We are locally owned and operated, by people who have a passion for green and love to clean. We are not a franchise.
If you've been thinking about joining the millions of Americans who have found freedom from housework by turning to a professional cleaning service - or if you're not totally happy with the cleaning service you're currently using - why not give us a call?
We serve hundreds of clients every month and our clients don't keep us coming back week after week because they are obligated to (no contracts here), they do so because we earn it! They come to depend on us for our reliability, integrity, and the consistent high-quality house cleaning services we deliver.
Committed to volunteer in our communities
As a local business, we are grateful to have many loyal customers. We are proud of the professional all-natural, non-toxic, healthy, green, and organic house cleaning services we provide and are happy to help those in need. We believe responsible businesses look for ways to reach out to their communities. We are committed to being a leader in our industry by doing our part. We enjoy the personal satisfaction that comes from our volunteer efforts and counts it a privilege to be able to put a smile on someone's face. The personal gratification that comes from helping others is an immeasurable reward.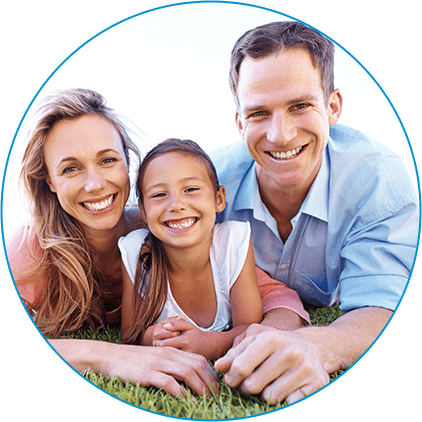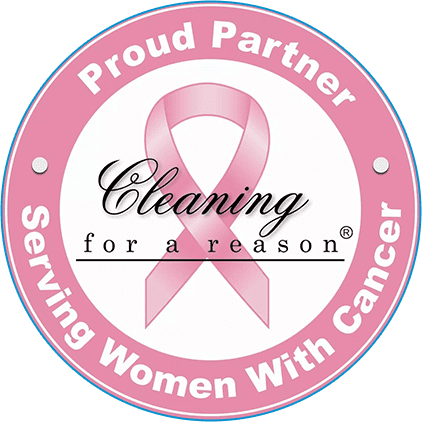 We have a heart and soul for cleaning
We have a heart and soul for cleaning and when we had the opportunity to partner with the Cleaning For A Reason Foundation we felt no hesitation in providing the gift of free house cleaning to people in our community undergoing treatment for cancer - any type of cancer. Fighting cancer is tough! Cancer patients often have compromised immune systems and can be susceptible to disease, making a clean home essential. The benefit of your home being cared for can relieve stress and aid recovery – especially when ill from chemotherapy or surgery and unable to take care of your home and family as you're used to. Our partnership with the foundation makes it possible for us to do our part in the way we know best – cleaning homes every day, and making a difference. We are committed to being a leader in our industry by doing our part. We enjoy the personal satisfaction that comes from our volunteer efforts.
Book The Cleaning
You Need Now