How To Clean Hardwood Floors And Keep Them Looking Beautiful!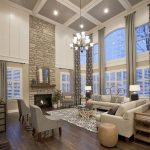 Now that you have beautiful hardwood flooring, what can you do to protect it and keep it beautiful? Here are some tips:
Floor mats at entry ways will catch particles like dirt and keep them from scratching the wood. Use a mat by the sink to catch splashes.
Buy a high quality broom, sweep the floor regularly, and use a vacuum cleaner without a beater bar to get between boards.
A microfiber floor mop & pad can be helpful.
Get a professional ph neutral cleaning product that will remove tough stains, scuffs and heal marks without dulling the finish.
Don't wax a wood floor with a urethane finish.
Don't wet mop or use excessive water to clean the floor.
Avoid ammonia cleaners and oil soaps to clean a wood floor. They dull the finish and affect your ability to recoat the floor at a later date.
Use cleaners that won't leave a film or residue. Clean sticky spots with a damp towel or sponge.
Protect your floors from sun damage. Shade floors from the sun's harsh rays. Rotate area rugs and furniture regularly to allow wood floors to age evenly.
To prevent scratching, cover furniture and table legs with flannel protectors. Always be careful when moving heavy objects across the floor in order to prevent scuffing and scratching.
Take precautions against every-day scratches. Stiletto heels can dent and scratch hardwood floors. If you have one or more dogs in your home, use runners to protect the floors in their regular walking and running paths.
Book The Cleaning
You Need Now